Microgaming Launches New Poker Software Prima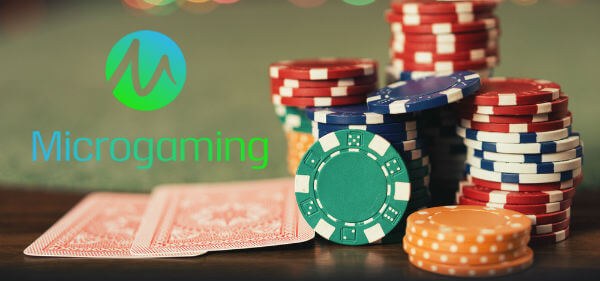 Microgaming has rocked the gaming industry yet again, with their new poker software. The company celebrated the opening of Prima on the MPN, a software designed to deliver premium poker experience.
Microgaming built the software for multi-functionality and designed and created it with player-experience in mind. The new client comes with a streamlined interface to provide an easy route to casino games, tournaments and cash. You will also get to enjoy a blind case game lobby and a more simplified rewards system.
The company created Prima software specially to improve your gaming experience. The new Prima perfectly combines a player history instrument that displays overall profit and losses across all different types of games. You can filter the history to your desired period while tracking and reviewing your gameplay.
"This is our biggest and most intense poker release and the pinnacle of the multi-year strategy to revitalise our product and beat competition… I am so proud of what the team has achieved and I'm so thrilled about what we are going to build together in the coming months."
–    Alex Scott, Microgaming Head of Product
Microgaming is constantly trying to shape the future of casino gaming and now they have given us, Prima. Using cross-platform technologies, Prima is powered by a code base and designed in a modular fashion that enables Microgaming to deploy systematic changes across all games, simultaneously.
What to expect with Microgaming's Prima Launch
Look forward to the high powers of Microgaming's new customer. Gone are the days when you would miss out on new hot features. Now, Microgaming can now quickly and smoothly convert new updates on all their products.
"It is an exciting and remarkable time for the Microgaming Poker Network… The launch of Prima symbolises another move in our strategy to continue developing products built on giving players the best poker experience, with a more intuitive client and optimised for any device."
–          Jean-Luc Ferriere, newly-promoted Chief Commercial Officer
The new innovation is all about speed, convenience and user-friendliness. Microgaming understands the growing market demands. Prima makes it easier for them to customize your gaming experience, by ensuring you can monitor and share your hand history. You can even transform your hand history into a GIF! How cool it is to later send it to your friends on social media.
Prima was the initial name for the Microgaming Poker Network when the network officially launched in 2003. They changed the name in 2012, in efforts of achieving a new approach to Microgaming network management and operations.
Relevant news