Learn How To Play Baccarat Online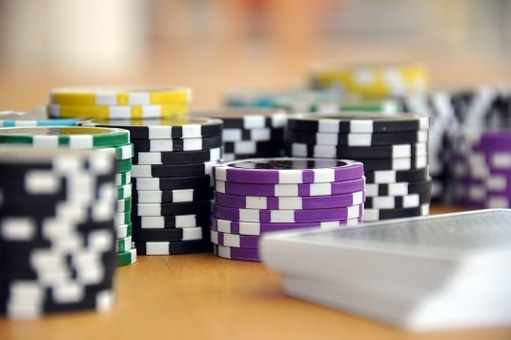 Baccarat is a favourite game for the famous and the rich. No wonder there are so many scenes of James Bond being a 'baddie' at a Baccarat table. So what makes this game so exciting and how can you play to have fun and win?
How to play a game of Baccarat
Experienced players are familiar with the huge table and 12 -14 seats. Every seat has a number but there is none for 13. We guess it's because 13 is considered 'bad luck.'
To play the game you must have a standard 52-deck Next, shuffle six or eight of those cards keep them in a 'shoe.'
A Cut-cardcuts at 16 cards from the end of the shoe and acts as the last hand of the shoe.
Both the dealer (banker) and the player take cards with an intention of creating a hand with points total closest to 9, without exceeding.
Players to the table place bets before the dealer deals two cards to each side. The winner is the one with the closest to a total of 9.
Note that there can only be 3 outcomes; a) The dealer or banker wins b) The player wins c) Tie
Add the values of the individual cards to determine your total hand.
While ten and picture cards are count as zero, all other cards are count according to face value/picture. Ace is worth 1.
Once you have the total value of the cards, you must drop the '10'and remain with a value between 0-9.
When does the player draw the third card?
You can draw the third card if you have a hand of a value 0-5 and stand if the value is 6 to 7.
When can the dealer draw a third card?
Whether a banker or dealer draws a third card or not depends on more complex rules:
If the banker's first two cards have a value of 6 or more, then he/she muststand without drawing a card.
If the dealer's first two cards amount to 0, 1 or 2, then he/she must draw one card.
In case you draw a third card, the dealer will only draw their third card if:
His total for the two cards is 3 and your third card is not an 8.
His two card value is 4, and your third card is not 0, 1, 8 or 9.
The dealer's two-card is 5 and your third card is 4, 5, 6 or 7.
The dealer's two-card total is 6 and your third card is 6 or 7.
Online Baccarat Betting and Pay-outs
If you bet on the playerand win, you will receive a 1/1pay-out. For example, a £20 will generate £40.
If you bet on the dealerand win, you have to pay a commission at the end of the game.
Betting on a tieand winning will pay you out 8/1.However, this is a rare outcome.
What about side bets in Baccarat Online?
If you want more than the real-betting action, look for casinos that offer side bets. Side bets include:
Player pair
Banker pair
Perfect pair
Either pair
Big and Small
Quick tips for playing and winning Baccarat
You don't have to be rich, famous or a pro punter to enjoy and win Baccarat. However, the following tips should help you polish your Baccarat skills.
Avoid making the 'Tie' bet as it comes with a high house edge.
You are more likely to win if you betting on the banker on live baccarat.
Keep betting on the banker until he loses.
If you have lost on a bet, wait for one decision before jumping in with another bet.
Be cautious when playing Mini baccarat as the game is more volatile.
Manage your money well and do not bet what you cannot afford to lose.
Never play with emotions. Do not use the game to chase losses or to square things with your rivals.
Best Casinos in US
Relevant news