How do You Play the Game of Craps?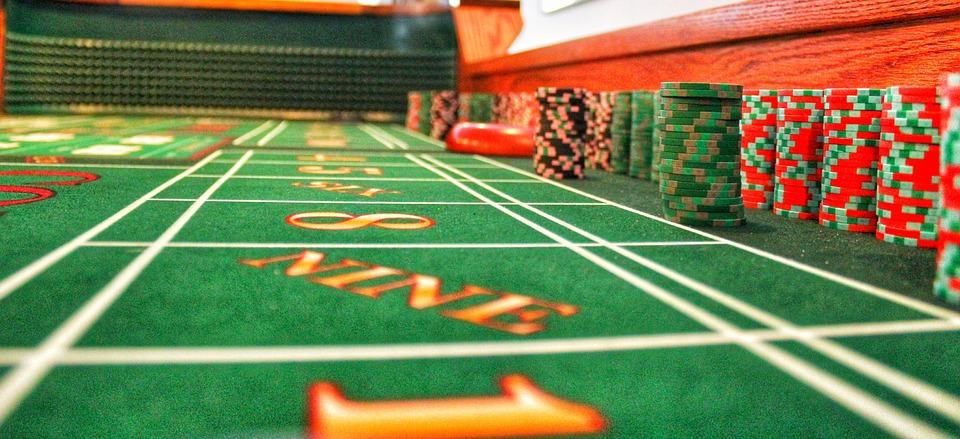 The game of craps can provide hours of fun and excitement. Unlike many other betting variants, one of the great features regarding craps is that it can be played within entirely informal settings. All that you will essentially require is a pair of dice and a good working knowledge of the rules. However, many feel that this game appears rather complicated at first glance. As opposed to learning the hard way, we have put together a handy guide that illustrates the main points including basic rules, strategies and expert tips. If you have been looking to gain an in-depth knowledge of craps, you have come to the right place. Let's take a closer look.
The Basic Premise of the Game
Craps is centred around the outcome of one (or more ) rolls of two dice. Players place wagers on what the total value of these dice will represent. So, we can see from the very beginning that craps is a game of chance more than anything else. While there is technically no limit to how many players can join a hand, this number will generally fall between two and eight. Although craps is indeed a game of odds, there is a bit more than initially meets the eye in terms of strategy.
The Rules of Craps
Each game begins with what is often referred to as a "come-out" roll. Whether playing online or within a physical casino, you will normally be required to place a bet before the role commences. The result of the dice in this first role is important. An action known as "crapping out" will occur if the added score equals 2, 3 or 12. In this event, the round is over. Totals equating to 7 or 11 will likewise signal the end of the round.
Let's assume that the come-out role was associated with another value (4, 5, 6, 8, 9 or 10). In this case, points will be established. These are assigned the value of the roll. The round will continue until a player rolls a 7 or the point value previously explained. In this event, the round will cease. Once again, a new come-out roll will take place (keeping in mind the rules mentioned above). In most cases, the shooter will lose control of the dice if he or she hits a 7. In the event that the point value is obtained, the shooter generally retains control into the next round. Essentially, these are the main rules associated with craps. Now that we have a fundamental understanding of how the rounds are played, let's take a closer look at how the typical craps table is designed.
The Average Craps Table
Please note that while there may be small variations, this description is generally valid for both online and offline versions of craps. The surface of the table will display several main features. For the sake of brevity within this article, we will only mention those which are the most applicable to new players.
All tables offer what is known as a "pass line". This line is found around the circumference of the playing area. This area is designated for players who are siding with the shooter (there is another area known as a "don't pass" line for anyone siding with the house advantage in craps).
There is also an area designated for single bets (that is, wagers associated with a specific roll of the dice). This is commonly referred to as the "one-roll" section. Also, a smaller area is referred to in craps lingo as the "field". Players will place chips (or their online representations) within this box. They are betting that the following roll will equate to 2, 3, 4, 10, 11 or 12.
The Differences Between Online and Live Craps
The good news is that both of these versions are virtually identical in terms of strategy and gameplay. One of the only differences is that you will be able to get swept up in the emotions of others when visiting a live casino. Also, online craps may boast a slight edge due to the fact that you will (generally) be able to play a test game to appreciate the provider before making any type of financial commitment.
Winning at Craps: What You Need to Know
There are a handful of ways to win at craps. Although we are already aware that statistics and randomisation will both play important roles, there are still methods to deal with the house edge while increasing your chances of walking away a winner. Let's look at each strategy briefly below.
First and foremost, know the odds on craps in relation to the house edge. Whether referring to an online provider or a live casino, this is critical. This is also why playing it safe is normally the best strategic move. The pass bet is the simplest and most reliable bet within craps. This is due to the fact that the house edge is usually no more than 1.41 per cent. You win if the come-out roll hits a 7 or an 11. You lose if the sum equals a 2, 3 or 12. However, it is a good idea not to employ a pass bet if the come-out roll has already taken place; the odds are diminished.
The odds on craps are unique in one interesting way: they are fair. In other words, there is no house edge. This is why odds bets are another popular option. These vehicles allow you to place a multiple of pass line bet immediately behind the pass line. If you choose to take the maximum odds that a certain number will hit, you can lower the house advantage even further.
Finally, you will need to learn the basic terminology, as this will be seen in both online and offline versions. Become familiarised with phrases such as:
Any Seven: Assuming that the next roll will equate to a seven.
Come Bet: Another term for a pass line bet.
Hop Bet: Wagering that a roll of the dice will result in a specific numerical combination.
Hard Four: A pair of twos.
Odds Bet: A wager placed in conjunction with a standard pass line bet.
Time and Patience
The game of craps is arguably one of the most entertaining casino platforms that you can choose. Whether enjoyed online or offline, you will not be disappointed with what is in store. Please note that this is only a basic overview of the most important points. Perform additional research if necessary and above all, never forget to have fun!
Best Casinos in US
Relevant news