How To Play Caribbean Poker At Casinos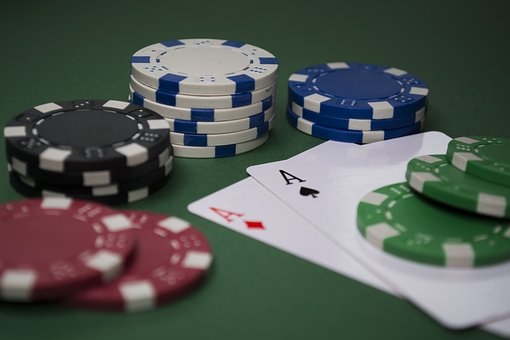 Caribbean poker variation started in the 1980 's on Caribbean islands and spread to ships where gambling was allowed. And since then, the game has garnered more and more fans every year.
Caribbean Poker is not an actual poker game, but a casino game. This poker variation is almost identical to the Five Card Stud but has one big difference. In an actual classic five-card poker game, you play against a real player while in Caribbean poker, you play against the house. A good example of this is the blackjack game. In this game, only the dealer's totals and your totals matter.
Whether you are a newbie or an intermediate Caribbean player, it is very possible to sharpen your strategy and find a way of increasing your wins and enhancing the fun. However, to be a better Caribbean poker, you must understand the gameplay design and various rules. Here is a detailed explanation of how to play Caribbean poker at both brick and mortar and online casinos.
What is Caribbean Poker?
Caribbean poker is a poker variation where you are dealt five cards and must play against the dealer instead of other players. Basically, you 'Call' to make strong moves against the dealer or 'Fold' your weak hands if you suspect the dealer has better hands. Read on to understand different rules and strategies.
Note that the Caribbean poker table resembles a Blackjack table; semi-circular in shape with the dealer on one side and players on the other. The main difference between playing Caribian poker on land-based and online casinos is the number of players. While brick and mortar casinos accept up to seven players, you will be the only player in an online casino.
Caribbean Poker Rules
At the start of a Caribbean poker game, players must place ante bets. The dealer and all players at the table receive five cards face down.
The dealer will then expose one of his/her cards after which players will either call or fold.
If you are playing at a land-based casino, you can call another player by placing a bet twice as large as the original ante-bet. If it is an online game and you 'Call' all cards will be exposed and there will be a head-to-head gambling race between the player's hand and the dealer's hand.
A 'Fold' means you have forfeited your hand and your ante bet. The dealer must qualify with an Ace-King or better, for you to win on the call bet. Once the dealer flips over and reveals his cards, one of the three situations will take place:
If the dealer does not qualify, your ante bet is paid 1:1
In case the dealer qualifies and wins, you lose both your ante and call bets.
If the dealer qualifies and loses, you are paid 1:1 for your ante bet and credited for your call bet according to standard rates.
Payout table
Standard rates also depend on your winning hand. Here is Caribbean Poker payout table.
Royal Flush (Five suited high cards progression) 100 – 1
Straight Flush (Five Cards in progression, all of a similar suit) 50-1
4 of a Kind (Four Cards of similar value) 20-1
Full House (Three Cards of similar value and two more of varying denomination) 7-1
Flush (Five-suited cards) 5-1
Straight (Five-unsuited cards in progression) 4-1
3 of a Kind (Three cards of similar value but different denomination) 3-1
Two Pairs (Two sets of cards of similar value and any fifth card) 2-1
High Hand (A hand comprising an Ace or a King) 1-1
How to play Caribbean Poker
Improving your game of Caribbean poker is quite easy with only a few strategies to focus on. Remember that the ultimate goal is to call any pair better and fold any card less than Ace/King (High Hand). Here are simple pointers to keep in mind during your Caribbean poker game.
Better to raise with a pair or higher hands.
Only fold with less than the dealer's qualifying hands.
If the dealer shows a High Hand (Ace or King), raise A-K-J and A-K-Q.
If you hold A-K, you reduce the dealer's chances of having a high pair.
Raise A-K-J and A-K-Q when the dealer exposes any card between 2 and 5.
Do not be afraid to play small hands like two pair and pairs.
Caribbean Stud Poker Winning Strategy
The optimal strategy for this poker variant is that you should call any better or pair, and fold anything that is less than Ace/King. With this simple strategy, you can reduce the house edge while significantly increasing your chances of winning. There are two steps that can help you with this.
One, you should always try to raise with either a pair or higher. Two, always fold with a rank lower than that of the dealer's qualifying hand which is the Ace/King.
Jackpot and Payouts
Almost all the Caribbean Stud Poker games offer a chance of landing a huge progressive jackpot through a small optional side-bet. The size of these jackpots depends on the popularity of either the game or the casino room. The payouts vary depending on whether the you play the game on online or land-based casino. However, there is a common jackpot payout list that shows the payout for every hand.
Other Caribbean poker tips
Ensure that you have a significant bankroll if you are participating in Caribbean poker progressive jackpots.
Consider house edge to determine how much advantage the casino has on you. The house advantage depends on the payout table for the progressive jackpot but it is conventionally around 5%.
Avoid playing with your emotions. It is important to stay focused on your gameplay and most of all, know when to stop playing. If the day is not going well for you, quit the game and avoid trying to recover your losses.
Other Tips for Winning
Apart from the strategy mentioned above, there are other Caribbean Poker tips that can also help boost your chances of winning.
Tip 1 – Raise on A-K-J and A-K-Q if the dealer shows a King or an Ace as their exposed card. If you hold an A-K, the dealer's chances of getting a high pair are decreased and your A-K is likely to be the best hand.
Tip 2 – The hands A-K-J and A-K-Q should also be raised in case the dealer reveals any card as from 2 to 5. Your Ace-King will have a high chance of being the best hand in this situation.
Tip 3 – The A-K hand should be raised in case the dealer has any card from 2 to Q as the open card while the player also has the same card.
You should note that your chances of landing a strong hand in Caribbean Poker are not so high for either the dealer or the player. Players should, therefore, be bold enough to play smaller hands like two pair or pairs. In most cases, the players are dealt with a pair or nothing. Hence, it is good to take advantage of the reasonable cards whenever an opportunity comes. Three of a kind and two pair might be common, but they still do not appear often enough to prompt any real concern regarding the hand of the dealer. Finally, you should also be aware and prepared because in most cases, the hand of the dealer will not qualify in Caribbean Stud Poker.
Best Casinos in US
Relevant news