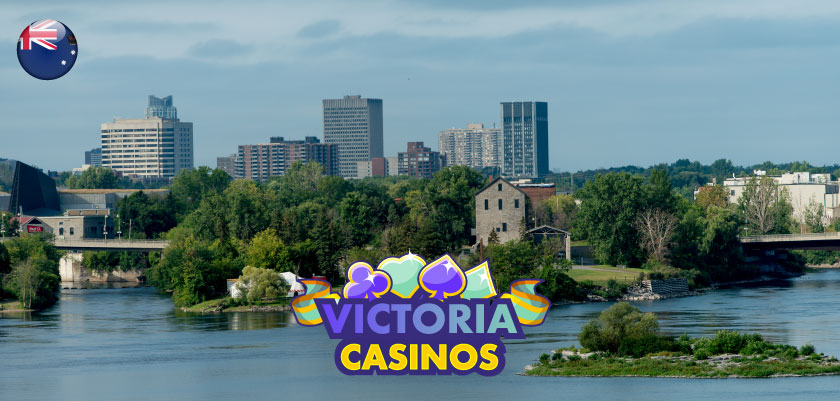 Best casinos in Victoria, Canada
British Columbia is internationally known thanks to its mix of the massive Pacific coastline on the one hand and the region's picturesque scenery on the other. Whether you're from Victoria yourself or you're travelling to British Columbia's capital city for a short visit, you'll definitely need to see Craigdarroch Castle and Sooke Potholes Provincial Park. British Columbia is also an awesome place for gambling fanatics.
For gamblers from the region, Victoria is definitely the number one spot as it hosts one of the most popular casinos in Canada. Do make sure to take part of your time to visit Victoria's casinos because they have a lot in store for you. You can't really go wrong with one of the best land casinos Canada has to offer. Find out everything about casinos in Victoria, BC.
Best Online Casinos in Victoria
Play casino games online at a legit, trusted and recommended online casino who accept players from Victoria
Best online casinos in Canada
---
Land based Casinos in Victoria
Victoria is very strategically located on North America's west coast and has managed to grow out to a very popular destination among both tourists and gamblers. Victoria houses one land based casino that has over 770 slots which are enjoyed by local residents, but also by a lot of Americans who cross the border at the state of Washington. The casinos BC in Victoria include the Elements Casino that opened in 2001 and your visit to British Columbia wouldn't be complete without going to this fascinating gambling establishment. This casino offers eateries, hundreds of slots, and around 25 entertaining table games. As interest in the region's industry grew, so did casinos in Victoria, BC and Elements Casino might just be the best example when it reopened its doors in 2018 as a remake of the Casino View Royal.
Elements Casino Victoria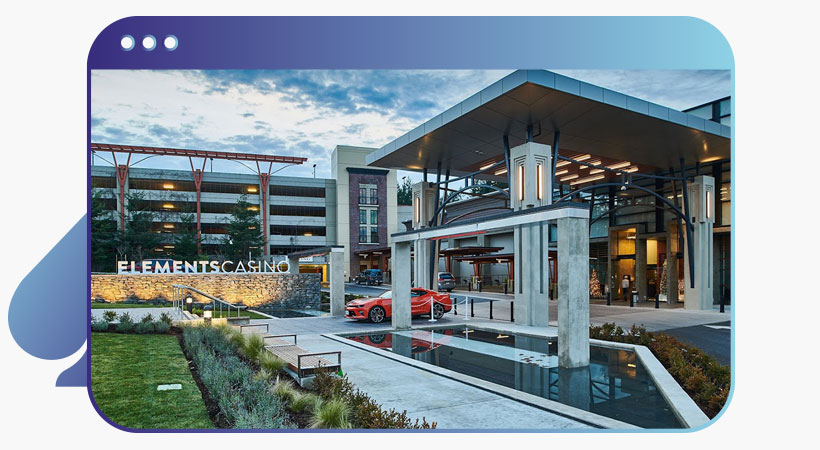 This is also the largest and in fact the only noteworthy casino in Victoria, British Columbia. Elements Casino Victoria houses a total surface of 35,000 sq ft which should be enough for most players to enjoy themselves on the 770 gaming machines and 26 table games you'll find on the casino floor. Whether you prefer to play blackjack, roulette or the slots, this casino will never disappoint and the same can be told for their friendly staff. Elements Casino also stands out thanks to its nice bars and restaurants where players can enjoy both local and exotic dishes. Elements Casino is formerly known as the Great Canadian Casino View Royal, and although the new name lost quite a bit of the grandiose flair it once had, the reopening in 2018 did lead to rising popularity of the casino among residents and visitors.
Elements Casino Victoria
New name, still popular
The new Elements Casino Victoria expanded the assortment of slots and video poker to a total of 800 combined, while table games rose from 15 to 25 tables. After the renovations were completed the casino also hosted a 600-seat performing arts venue, making sure other sorts of entertainment options were also available. The casino's board of directors state that having an entertainment venue of such calibre in Victoria is a crucial milestone for its long term goals as it is now in the position to be a regional draw for the full lower island marketplace with a complete entertainment package that goes beyond games of chances.
Plenty of entertainment options
Elements Casino is not a casino resort, nor is it partnered with a neighbouring hotel. Nevertheless, there are plenty of accommodation options in the casino surroundings, including the well known English Inn and the Westin Bear Resort. Elements Casino does have some options in terms of dining as there is a restaurant located in the same building. The restaurant is called The Well and offers a small menu for breakfast, lunch, and dinner. For those that enjoy light meals there are some tasty sandwiches and salads on the menu, both most of the dishes are fast food options meaning that people on a diet will have some difficulties to find healthy options. Finally, there are about 500 parking spaces available.
Online gambling in Victoria
While the city of Victoria doesn't host many online gambling businesses, players from this province are free to play at online casinos, although regulated casinos in Canada are still very few. The first thing that might come to mind is online gambling's legal status in this border province. With the legality of online gambling being a heavily disputed topic in the neighbouring United States, it comes as no surprise that online gambling is under fire on the other side of the border as well. Luckily, online gambling is a less heavily debated topic in Canada. Unlike the US that tries to restrict players from playing at foreign sites, Canada does allow players to choose the online operators they want to join as they wish. Therefore, with only one noteworthy casino in Victoria, online gambling might just turn into a very interesting alternative.