Different types of wild symbols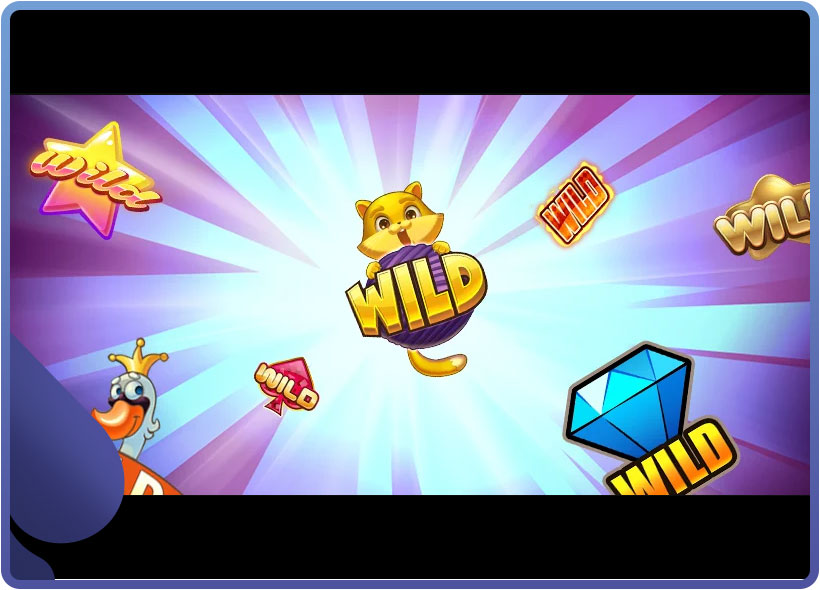 It is entirely possible to play and win at slots without fully understanding the rules of the game. Understanding what is going on, however, can really enhance the fun of the game and help you to take your gameplay to another level. Wild symbols, for instance, are one feature of a game where knowing what they actually do can help you understand the game. Read on for a guide to all the different wilds that you might encounter when playing slots.
Sticky Wilds
Sticky wilds do exactly what their name implies, they stick around. Once you have drawn a sticky wild symbol it will hang around in the same spot for a pre-determined number of spins, drastically increasing your chances of winning. It is especially fun when landing one sticky wild leads to landing even more. With this type of wild players can quickly stack up wild symbols on the reel, which can mean big win. This type of wild is not normally found on standard rounds on slots but is normally used in bonus games.
Example of a slot with Sticky Wilds: Wild Spartan (Red Tiger Gaming)
Multiplier Wilds
Multiplier wilds are something that you want to come up when you are playing slots. A multiplier symbol will stand in for other reel symbols, but will also boost the payout value of any combination formed using pre-prescribed multipliers built into each symbol. They are the most amazing wild symbol to draw because they not only increase your chances of winning but can also the amount you will win. What is more, if you draw two multiplier wilds on the same reel at the same time, they do not cancel each other out.
Example of a slot with Multiplier Wilds:
Drive (NetEnt)
Expanding Wilds
Expanding wilds work similarly to the stacked wild, in that when you uncover an expanding wild symbol it will expand to uncover an entire reel, from top to bottom. This means that you will have an entire reel of wild symbols, thus massively increasing your chances of winning. There is likely to be a huge on-screen celebration when an expanding wild is drawn, so you will be treated to an animation, sound effects or some fun graphics.
Example of a slot with
Expanding Wilds:
Scruffy Duck (NetEnt)
Stacked Wilds
These wilds definitely add an element of excitement into the game. Stacked wilds are basically two or three wild symbols stacked on top of each other on a reel. They increase your chances of winning because they fill up part of a vertical reel, making it more likely that you will uncover a wild symbol. They often only appear in bonus rounds because of the effect they can have on the likelihood of winning but they do sometimes appear in a standard game.
Example of a slot with Stacked Wilds:
Steamtower (NetEnt)
Trailing Wilds
This type of wild is such fun. When they appear on your reel, they actually clone themselves and stay on the spot where they landed ready for the next spin. Once you spin again the symbol will move one slot down the reel, continuing to do so until it reaches the bottom. This leaves a trail of trailing wild symbols on your reel and really increases your chances of winning.
Example of a slot with Trailing Wilds:
Avalon 2 (Microgaming)
Shifting Wilds
Shifting wilds move positions on the reels over a number of spins. Once you uncover one, the wild symbol will move position across all of the reels every time you press the spin button for a set number of turns. They can often be a feature in standard play and they can help players to win big as they can lead to combinations that provide for multiplier or combination bonuses.
Example of a slot with Shifting Wilds:
Romeo and Juliet (Pragmatic Play)
Wild symbols really can add an element of fun to your play in slots as they add tension as they increase hopes of creating big wins. Understanding each type is good for your play as understanding what each one has the ability to do helps to build the excitement as you uncover them.
Best Casinos in US
Relevant news