These states, allow you to play online casinos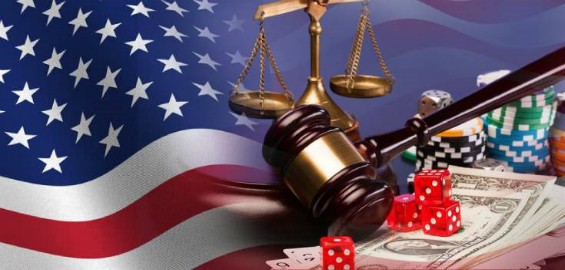 With online gambling growing popular every day, it can be disappointing to realize that top USA online casinos are not legal in your state. Especially, with all the news about people winning jackpots at online casinos.
Fortunately, it is still possible to enjoy some online gambling action in the United States. Federal law does not ban USA online casino gambling in its entirety. Citizens can indulge in real money US casino games without fearing the feds.
However, state laws come with different offerings when it comes to online gambling. While some states are hostile to online gambling, others are still opening up to the idea of legalizing the practice. Here are the states where online gambling is allowed in the US.
Pennsylvania – By law, you are allowed to play at online casinos, sportsbook and poker sites in Pennsylvania. It goes down in history as the fourth state to legalize online gambling.
New Jersey – New Jersey can also be called the capital of online casinos in the US. Sports betting, poker and other online casino games are all legal. The legal age for gambling is 21 years, but it is not necessary that you are a resident.
West Virginia – The state officially legalized online gambling in 2019. Punters in West Virginia can now enjoy sports betting, poker and many other games including slots.
Michigan – As of December 2019 online gambling was legal. The state law allows state land-based casinos to create online versions where players can access the games on mobile. In addition, taxes accumulated from online gambling will be used in the School Aid Fund and the Responder Coverage Fund.
Indiana – As of date, only online sports betting is legal in Indiana. However, online poker and online casino games are yet to be explicitly legalized.
Nevada – Online sports betting is legal, with the land-based casinos being allowed to set up their sports betting apps. Nevada started offering sports betting products about twenty years before it allowed online sports betting.
Delaware – This was one of the states in the country to legalize online casino gambling. You can now play a wide range of casino games including slots, poker and roulette. However, sports betting is yet to be legal.
Rhode Island – Sports betting was declared legal in 2019. Likely, Twin River Brands (the giant casino operator in the state) will operate in sportsbook.
Oregon – It was one of the first states to offer sports betting. Online sports betting was officially launched in October 2019.
Iowa – Sports betting is allowed but the laws are vague when it comes to online poker and casino games. You also have to complete registration in person at your casino of choice.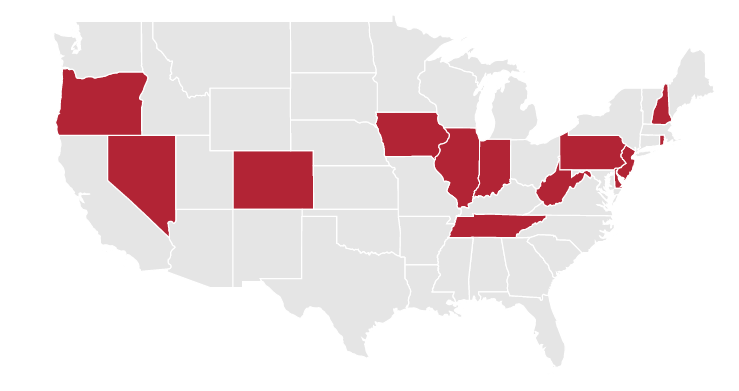 States, where it is not exactly illegal for players to participate in online gambling, include:
California
Alabama
Maine
Minnesota
Kentucky
New York
Relevant news