The best horror-themed games to play during Halloween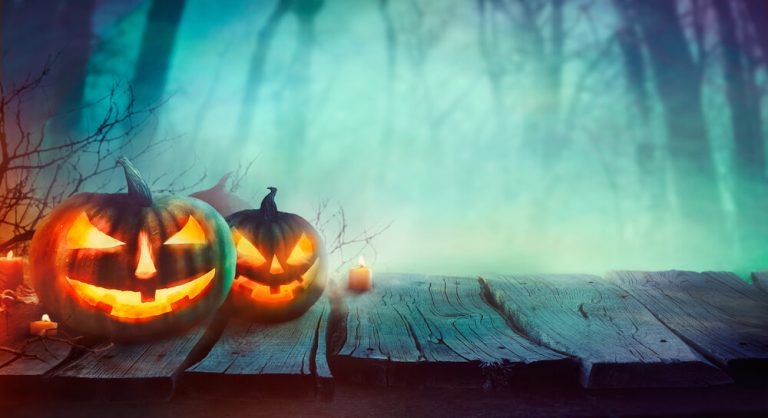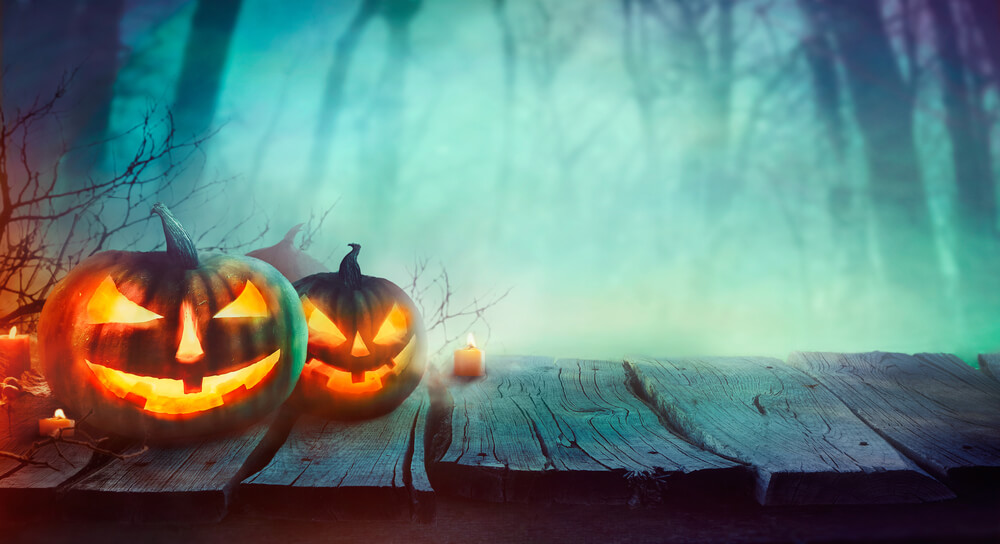 Halloween is creeping in and if you don't want to go trick or treat, you can always turn to horror slots. Here are horrific Halloween online slots that you can play and win big.
The whole culture of Halloween descends from the Celts. They believed in Samhain; a time when the wall between the living and the dead allowed spirits to get through.  To ward off evil spirits, the Celts wore masks and costumes.
Yes, the black cat and witch symbols in Halloween slots are not random; these scary symbols are tied to Wiccans and witches in the middle ages. Start playing Halloween slots on these major trustworthy UK online casinos.
The 'hallow' in Halloween started with the Catholics' Hallowmas, a holiday where saints are honoured and the faithful pray for the dead.  In the 11th century, the pope declared that Hallowmas would be held on Oct 31st, the same date as the Samhain.
Fast-forward to the modern world, Halloween is the one time you are allowed to spook others and these online slots will do just that for you.
Most children go for trick or treating so you can use this chance to hop onto a horrific online slot and celebrate Halloween with huge winnings. If you just want to pass time, you can play the demo and free versions for fun.
Horrific online slots to play on Halloween night
Get judged for your seven deadly sins on Devil's Delight Slot
This game is nor for the saints; get your fork and prepare to fight the red, suited, cigar-loving devil in this slot by NetEnt.  Jump on this 5-reel and 20-pay line online slot for a face-to-face combat with the soul reaper.
Win up to 500 times your stake for matching the 7 deadly sins with the people you see on the screen.   Also get away with free spins with a 5x multiplier on this high variance slot. The devil in this game is dangerously generous – he gives up to 1000x your stake in 1spin.
Turn into a monster in Frankenstein Touch Slot
Meet the official cast from the 1931 horror Frankenstein movie and enjoy linked wilds on this 5-reel and 20-payline online slot. This is a pretty horrific slot so get ready to have your hair raised. Frankenstein Touch is one of those slots that you don't play in the dark, alone in the house.
You will enjoy the 96.7% return to player rate but the rolling thunder sound-tracks is spine-chilling. Bring out your pitchforks and fire and ran away from the angry mob to win 10 free spins.
Once you hit the free spins, it will be your turn to chase the mob across the screen as the multipliers increase.
Will you survive the horror on this Haunted Night slot?
Creep on this Haunted Night 5-reel and 243-payline online slot and claim your free spins and multipliers.  There is no specific payline structure and winning combinations will be formed as long as you land matching symbols in adjacent reels from the left to right.
Survive against the scantily-clad witch on a broomstick, the haunted pumpkin, the scary ghost and the black cat.
Land three bonus scatter symbols and get to pick from several graves to reveal prizes. Be careful not to wake the dead while collecting prizes under the graves.
Enter Dracula's creepy castle in Transylvania
Go to the cradle of Dracula on this 5-reel and 20-payline slot by Pragmatic. Transylvania, is a death-mansion, with a Gothic atmosphere, dripping candles, a crucifix, a Bible a stake, a bottle of potion and a hammer.
Hit the werewolf wild for a bonus and up to 250 times your payout. Trigger the Creepy Castle Escape feature and select 1 of the 7 talismans that will protect you throughout your journey.
You will be taken to a chamber with three doors, each with a prize.  If Dracula appears, you are dead and the game ends. If you survive, the horror continues and you must pick from 5 coffins. Four coffins come with a special prize but Dracula is lying in one. Resurrect Dracula and the game ends.
Beat the curse of skulls and an evil owl in The Ghouls slot
In the middle of nowhere, there is an abandoned creaky house with boarded doors and windows. Inside this house are scary creatures, with blood-curling features.
Tip-toe around this haunted house and survive the mummy, Frankenstein, the black cat, witch, a werewolf, a spider and a scary big green eye.
Hit the vampire scatter symbols and receive up to 20 free spins.  Prove your courage and face six graves in a graveyard. Now, you must dig out the graves, searching for prizes until you see a 'Collect' sign.
Land 5 symbols of this haunted house and get away with the progressive jackpot, which is usually thousands of euros.
Who will be the last one alive in the House of Doom slot?
Play for just 10p a spin on this 5-reel and 10-payline online slot from Play N' Go. The house of doom is a scary, purple haunted church place, with heavy metal music and skulls.
Pick skulls in the Abyss Bonus game and win cash prizes and free spins.  It might be a house of death but if you survive, you win up to 2500 times your stake.
Symbols include flaming roses, wired crosses, ram skulls and pentagrams.  Land the skulls and win 70 times your stake. The mysterious seer is the wild and will give you a 100x multiplier. Pick the skulls one at a time to reveal hidden prizes.
Verdict
For the adults who prefer Halloween indoors, the above games will do the trick. The soundtracks might be hair-raising, even for the horror-movie die-hards.  Log in to these UK online casinos for exciting bonuses and promotions on slot games.
If you want a full-blown Halloween experience, play any of the above slots. However, we strongly advise against playing alone, in dark spaces, with the soundtrack on. We don't want you scared stiff or too creeped out to play!
Relevant news