Play Live Super Sic Bo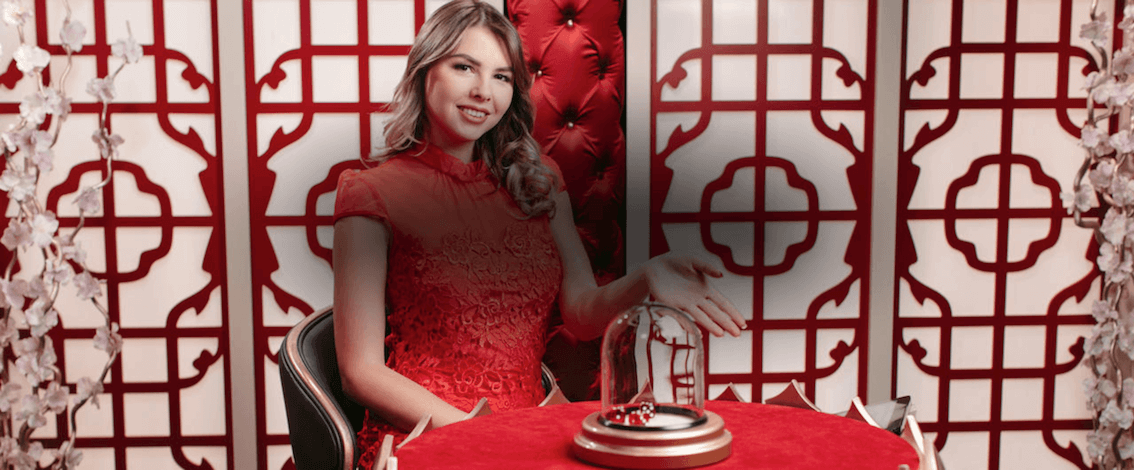 You can dive into a new casino adventure with Live Super Sic Bo. Whether you are new to live casino games or you would like a change from classic European online live casino table games, Evolution Gaming has something exciting to offer. Live Super Sic is a live online casino version of the classic dice game from the East and playing this exciting game you can grab the chance to win up to 1000 times your bet. Sic Bo is a fun and straightforward game and Evolution Gaming's live version gives you plenty of betting options to fuel your live casino game with excitement.
What is Live Super Sic Bo?
This live game is based on the timeless dice game Sic Bo that originated in ancient China. Sic Bo, which literally means 'dice pair', is known under many names, including Lucky Dice, Tai Sai and Hi Lo. In the gambling capital of the east, Macau, the game is known as Dai Sui, which means 'big small' and is also one of the main betting options on the game. Sic Bo has been played for centuries in Southeast Asia, China and Korea and was introduced in western countries in the late 19thcentury by Chinese immigrants. Since then it has gained popularity and the game has been available in western casino for several decade.
How to play Live Super Sic Bo?
The aim of the classic game is very simple: you place your wager on the outcome of a role of 3 dice. Outcomes you can bet on involve any 2 or all 3 of the dice and include big, small, odd, even, specific doubles, 3 dice totals and single numbers. Live Super Sic Bo betting options are shown on the game's betting table. In addition to these options, Evolution Gaming's Live Super Sic Bo offers multipliers that can be applied at random to several betting options.
The Live Gaming Environment
Live Super Sic Bo is streamed from Evolution Gaming's stylish studios and guided by a friendly, professional and presentable dealer. Both the dealer and the décor contribute to a superior live casino experience. The game will not only appeal to fans of dice games and live casino betting options, but to a wide range of players, including slot fans, as well.
What makes Live Super Sic Bo unique?
Evolution Gaming's Live Super Sic Bo is a simple yet exciting game based on a true casino game classic. Inspired by the game's eastern origins, the game is streamed from a well-designed studio with a live dealer, dressed in style, who will lead your game in a professional way. In addition to the 'classic' betting options, multipliers can be applied at random for added excitement. Bring something new to your live casino game. Let the dice be cast and make fantastic wins on Live Super Sic Bo.
Relevant news