Online Slot games to play on a casino night with your friends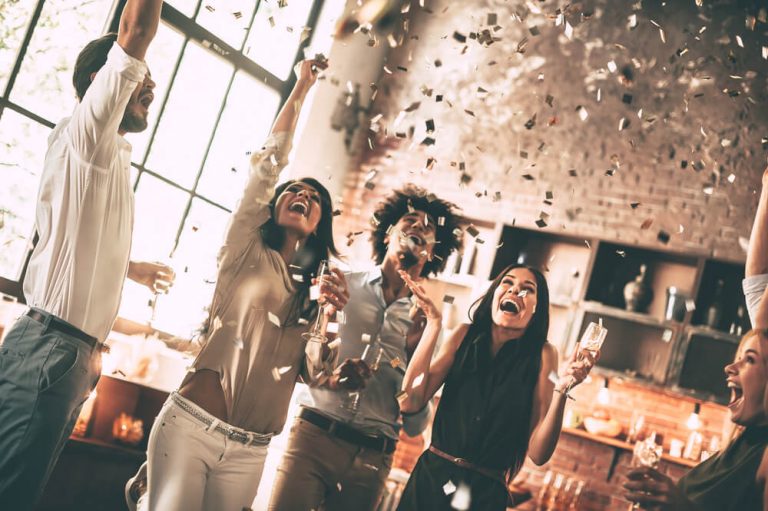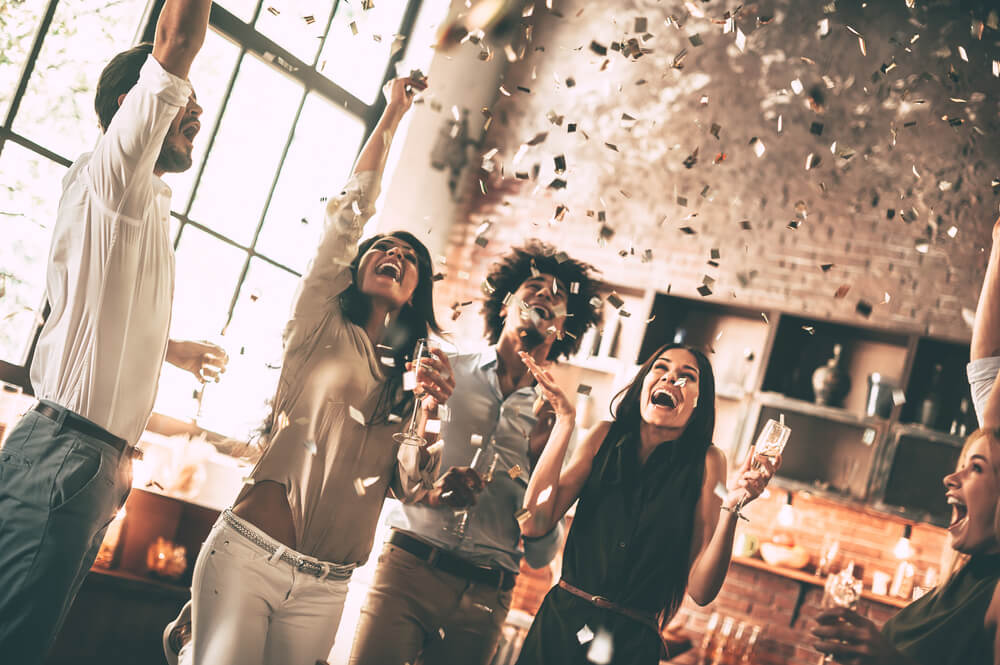 Call all of your friends for a wild fun playing casino games in the house. Here is how to host an online casino gaming night with your friends and the best casino games to play with your friends.
Back when there were no smartphones, tablets and desktops to play online games, people leaned mainly on board games to have fun. If that didn't work, there was always the option of a wicked game of 'truth' or 'dare.'
Fortunately for us, we now have exciting UK online casinosthat come with thousands of different games to play. It is now entirely possible to have a fantastic night-in with your friends.
How to create a fun casino night-in with friends
1. Find out how many friends are coming over
Online casinos only accept over-21-year-old players so obviously, your casino night will be an all-adult event.
Knowing how many people will attend your game night will help you determine which thrilling online slots to play,  arrange for seats and plan refreshments.
2. Create a theme
Yes, people will have fun playing the casino games but you can create more fun by working on the theme and décor.
If you have a T.V screen or screens, you can use them as monitors for the games, since you don't want every one glued to their phones, placing bets. 
Major online casinos offer instant play, meaning their games can be easily accessed on your browser. Therefore, you can cast the game from your phone or desktop to a big television screen.
Make this a memorable night by theming your casino night with lightning and music.  Ideas for a casino night theme include;
Neon mats and fabrics on the wall.
A small 'welcome to casino night' sign. You can include famous casino cities like 'Las Vegas or Monte Carlo' on the sign.
Neon balloons with fun writings like 'win' 'casino night'
The idea is to switch off the main bulbs and leave all the neon signs on.
3. Have a way of determining the winner
How will you determine the winner?  A fun casino night will not be complete without a winner.  How you choose the winner depends on the number and type of games. For instance, who has the most chips (in table games) or who has the most wins in slots?
You could also have several winners by treating each casino game as a separate competition.
Ensure fairness by distributing an equal amount of stake to all players. There should also be a designated chip leader.
4. Agree on small prizes to motivate players and a grand prize for the overall winner
Remember that the main purpose of this casino night is to have fun. You want to ensure that the game is not that serious by rewarding the different winners. Casino night prize ideas include:
If you are drinking, you can try rewarding different amounts of shots to in-game winners.
Have a goofy and funny-looking sweater or t-shirt that losers can wear after every game
If you are all mutual friends, you can award the winners by 'owing them fun favours' throughout the night. E.g. getting water for them, refilling their drink, being their designated driver or if you want to get more serious go for laundry favours.
5. Choose a wide range of exciting online casino games
Get input from the attending players so as to have all their favourite games in play.  Including every player's favourite game will make the night even more fun.
6. Make sure everyone understands the game rules
Casino game night is especially fun when everyone knows and understands the rules. Make certain that all your friends understand the bet limits, spins per round, prizes and how to play each game.
Slot Themes to play with your friends on a casino night in
Friendship Inspired slot
What another great way to have a casino night with your friends is by playing buddy-themed slots.
Fruity Friends
You and your friends should jump on this 5-reel and 25-payline and play for a 10000 non-progressive jackpot.  This is for the people in your group who are usually found at the local swingers club.
Play with actual fruit symbols, set in this blue frame to trigger free spins and fruity field bonus.
Scary Friends
Whether you have watched Monster University or like animations, Scary Friends slot is a fun choice.  Meet a yellow monster with his furry scary friends jumping at the bottom of the screen.
Play this game to win 40 000 coins and a handsome set of free spins.
Ned and his friends
Meet Ned, a quirky guy, with his singing rat friends in his apartment in this 5-reel and 30-payline online slot by Betsoft.
You and your friends will definitely enjoy special features like Singing Rats, Rat Tail Click Me and Ratty Rat Doo Wop.
Celebrity Inspired slots
Experience the glamorous life of rich and famous stars by playing any celebrity-themed slots. Examples of celebrity slots for a casino night would be:
Footballers' Wags – play with the wives of famous footballers
Multi-player Playboy
Top Trump Celebs – play with Hollywood actors and actresses
Board-game inspired online slots
Have a taste of fun on familiar board game slots like:
Monopoly Plus
Monopoly with Pass "GO" Bonus
Cluedo
Monopoly Dream Life
Monopoly Multiplier
Alcohol Themes slots
Go crazy on cocktails and beers with your friends on these colourful and vivid drinking online slots.
Dirty Martini
Floridita Fandago
Quest for Beer
CashOnccino
SteinFest
Fruit Mania
Funny Slots
Combine exciting features and funny gameplay with these hilarious slots.
Mad Hatters
So Many Hatters
Robyn
Pinocchio's Fortune
Wheel-of-fortune live games
Enjoy the adrenaline rush and charming live dealers on live online slotslike:
Lightning Live Roulette
Live Dream Catcher Online Slot
Multi-player online slots
Here, you can all play from your personal devices while monitoring the progress of other players. In multiplayer slots, you all play to achieve a common win.  Therefore, your friends can monitor each other's wins or losses. For example:
Isis Multiplayer slots
Wheel of Wealth Multiplayer slots
In conclusion, a casino night with your friends is easy and delightful to plan and execute. Plus, you could always hold another casino night and switch up the themes.
Just remember that a casino night is meant to be more fun than competitive. So have as much laughter and fun with your friends as you can! Who knows, one or more of you might just strike a mega jackpot and win big for the whole team.
Relevant news