Vegas casinos: what's the oldest casino in Las Vegas?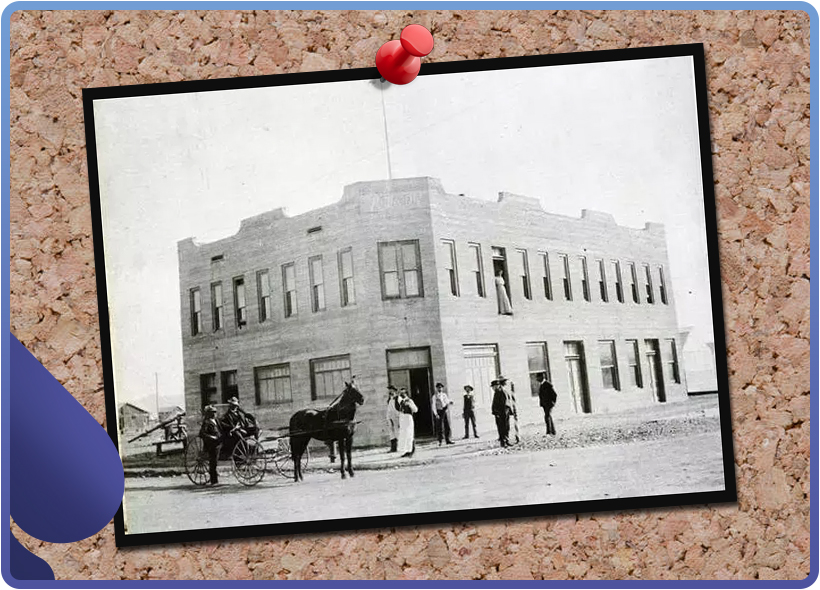 There is only one place in the world where the Roman Empire, the Empire State Building and the Egyptian pyramids all meet: Las Vegas. If you're planning a stay in the City that Never Sleeps, you'd better know everything about its casinos.
Every year millions of people visit the city where they combine gambling, nightlife, and entertainment. But how did Las Vegas become such a leading gambling destination, where literally everything is possible? What is the city's history and when was Las Vegas founded? And of course: what is the first casino in Las Vegas? We're happy to say that we have all of this sorted out for you, so you know everything about the most exciting city in the US.
A quick history of Vegas
Until 1850, the region of Las Vegas was inhabited by an Indian tribe called Paiutes. At the time, the area was a popular stopover for traders and explorers on their way to California. Not only were there natural water sources in the area, there were also a lot of green valleys to be found. Hence the name Las Vegas; "The Meadows", in Spanish. From 1850 it gained the first characteristics of a city which is all thanks to the Mormons. Fellow Mormon, and the governor of Utah at that time, Brigham Young, was very interested in this area between Salt Lake City and Los Angeles and sent missionaries to colonise the area and dominate the Indians. Under his command they built a fort (Old Las Vegas Mormon Fort) that still stands strong to this day.
Expansion of Las Vegas
After a while, the rest of the Mormons left for Utah as well and settler Octavius ​​Decatur Glass was assigned as the fort's owner. In the years that followed, he continued to expand his fort and started focusing on agriculture — providing shelter and food for passing travellers and miners. This way the area around Las Vegas developed rapidly, but it was not until the establishment of an extensive train network from Utah to California that made sure the area became fully accessible and connected to other important cities in the region. In 1905, the city of Las Vegas was officially founded and downtown Vegas was divided into 1,200 lots and sold to settlers and investors. The year 1931 also played a major role in Las Vegas' development: this was when the well-known Hoover Dam was built: a 221 ft high concrete arch/dam on the Colorado River, protecting the surrounding land and farms from floods.
1931: Gambling was legalised in Nevada
Gambling in the state of Nevada was also legalised in 1931, after it was outlawed earlier in 1909 for a period of more than two decades. Gambling was already very popular and was common, though illegal, in local bars and pubs. The Golden Gate Casino was launched in 1906 on the old Las Vegas strip, but was prejudiced by the ban on gambling in Nevada. Nevertheless, it is still the oldest casino that opened in the city of Las Vegas. John F. Miller initially opened it as a temporary tent hotel – known as the Miller Hotel – in 1905, while he planned to construct a permanent hotel structure, which opened as the Hotel Nevada on January 13, 1906. A casino operated within the hotel for just over 3 years until 1909.
Reopening of the casino after 22 years
In 1931, the first official casino in Las Vegas was expanded and renamed as Sal Sagev (the name "Las Vegas" spelled backwards). The now world-famous casino reopened when gambling in Nevada was legalised again and was renamed to the Golden Gate Hotel and Casino in 1974. In the more than 100 years that Golden Gate Casino has been part of Las Vegas, it has invested some 12 million in renovations and casino upgrades. This makes the casino very old, but very modern at the same time. Nevertheless, the Golden Gate Casino hasn't reached the same level of attention as venues like Caesar's Palace or Bellagio, despite being the first of all. Our recommendation? To definitely check out casinos like Caesar's and Bellagio's, but to appreciate the history of old Vegas casinos as well.
Best Casino list that You Can Try!
100% welcome package of up to £100 + 100 Free Spins
Play with £15 Get 50 NO WAGERING free spins
Jackpot.com is an excellent casino and lottery site that combines the best of the two worlds. The game options are plenty and there will always be something fun to do while you're there. A complete one-stop place for any gamblers who are looking for a new place to play at!
100% up to €/£400 plus Free Spins
100% up to €/£120 plus Free Spins
Relevant news