NetEnt Challenges Evolution Gaming with Launch of Perfect Blackjack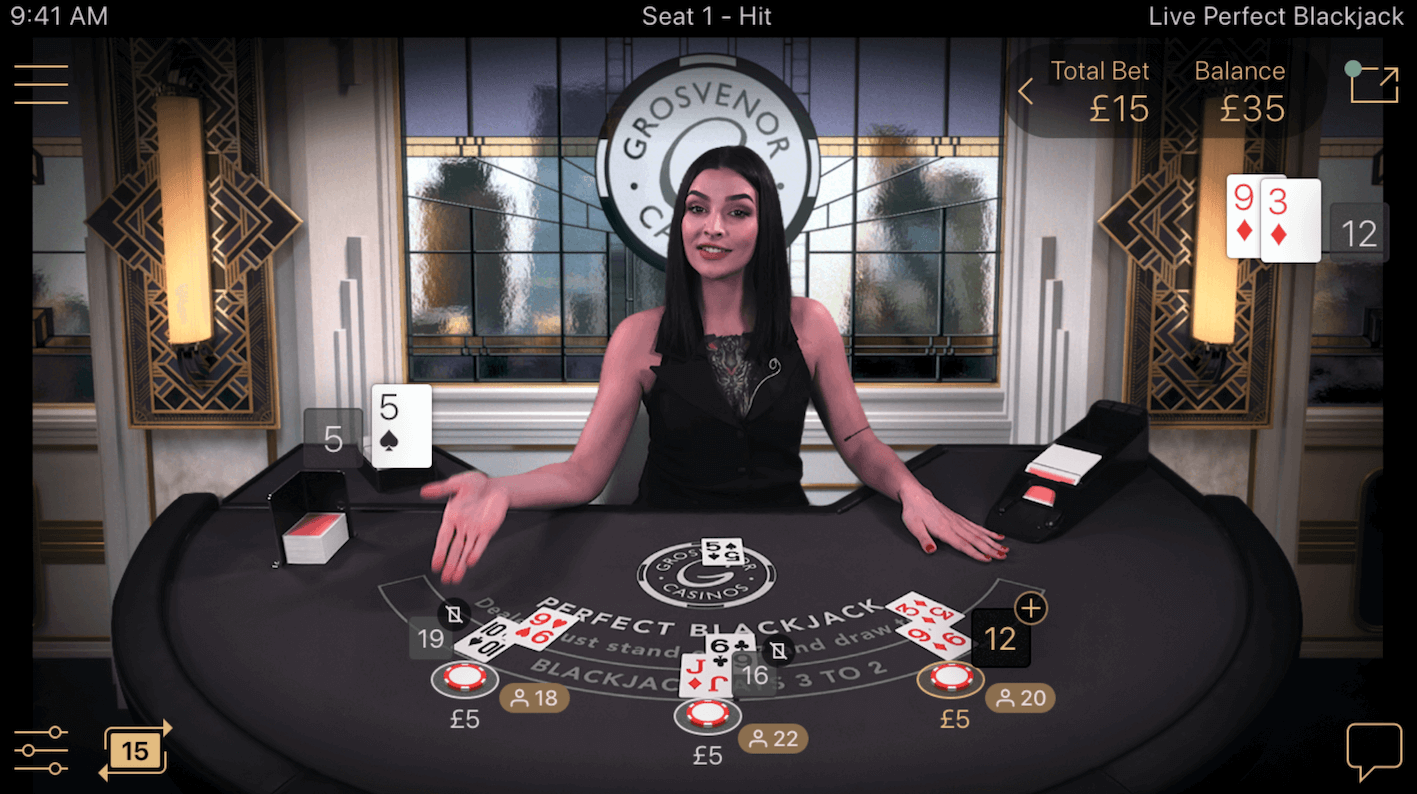 Award-winning game developer NetEnt is King when it comes the production of innovative and high-quality slot games. The game producer creates both slot games as well as casino table games and other online casino products. Despite NetEnt's high quality of live casino games, the game developer has to accept that they are not market leader in this segment. Evolution Gaming is considered number 1 in the live casino games market and NetEnt is keen to challenge this position. To do so NetEnt has recently launched live casino game Perfect Blackjack in partnership with Rank Group. It is considered an industry-first online live casino product and will launch at Grosvenor Casinos.
What is NetEnt's Perfect Blackjack?
Perfect Blackjack is a live casino game that allows you to be dealt cards according to the perfect blackjack strategy. The house edge has been cut down to 0.5 percent giving you a return to player ratio of 99.5 percent. In this live blackjack version your cards are dealt according to the perfect blackjack strategy which increases the tempo of the game. As a player you pre-select your choice for auto-split or double down and you can decide to auto play hands or sit out hands and re-join when you feel the moment is right.
NetEnt's Perfect Blackjack was first showcased at the 2019 edition of igaming summit ICE in London. Director of NetEnt Live Andres Rengifo says that Perfect Blackjack is really an industry-first for live casino. "We believe that this game will appeal to players from all levels, whether you are a highly seasoned player or a beginner who is keen on an intro to blackjack and wants to know more about its strategies". Perfect Blackjack has been developed in cooperation with Rank Group that operates Grosvenor Casinos, where live Perfect Blackjack will initially be exclusively available. The launch of this new live blackjack game is to raise the live casino game innovation bar. Not only is it expected to appeal to experienced players, it is also an educational game that could make it easier for new players to try out live online casino games.
What does Evolution Gaming have to do with it?
While NetEnt is an award-winning game developer that is considered a top producer of slot games, it is not the market leader in the live casino game segment. Evolution Gaming only produces live casino content and due to this single focus and an excellent design team they are considered number 1 in the development of live casino games. On ICE 2019 Evolution Gaming presented no less than 10 new online casino live games to raise the bar in terms of live game innovation and to solidify their position as market leader.
Evolution Gaming is very much aware that they are not only competing with other casino game developers but with other segments of the entertainment sector like TV, YouTube and Netflix, as well. Developing live casino games that can actually compete with these forms of entertainment is an ambitious goal and when/ if reached it is very likely to increase Evolution's stature and put pressure on competing game developers to raise the bar even further.
Challenging Evolution Gaming for the number 1 position on the live casino games market is no mean feat and will demand a lot of effort and focus from NetEnt. The launch of Perfect Blackjack might just be the very beginning of a game-developing race that can only lead to the production of even better-quality games that will keep players thoroughly entertained. This race will keep all game developers on their toes and can only result in more excellent games for you to set your teeth in.

Relevant news