Is the Industry Doing Enough to Fight Problem Gambling?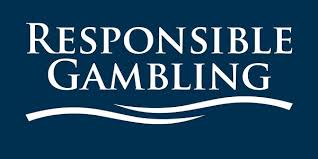 Problem gambling is a big cloud that constantly hangs over the industry. Gambling, both on- and offline, can be fun, entertaining and sometime profitable. However, it's a pastime that can easily and very quickly get out of hand. Operators and those in the industry, on the whole, do what they can to reduce problem gambling and help those who find themselves in trouble. But is enough being done or could companies and the industry do much more?
In a recent interview with The Times, Stewart Kenny, the co-founder and former CEO of Paddy Power, one of the giants on the UK gambling market, criticised the company of which he was a founding member, and the industry in general. He is reported as saying that they are responding poorly to the growing issue of problem gambling and sports betting.
Mr Kenny stepped down as CEO of Paddy Power, now Paddy Power Betfair, in 2002. He has been an influential figure in the industry for more than four decades, so is well placed to make his views known. He asked for those in the industry to look at adopting measures that will stop people from gambling away vast sums of money online. He suggested mandatory limits be imposed on wagers made online and a cooling period be put in place before the introduction of any changes.
He also mentioned the voluntary deposit limits that were introduced have proved to be ineffective, so it's time to make changes and introduce mandatory limits. Surely if the industry is as serious as it claims to be about tackling problem gambling, introducing such measures shouldn't be a problem.
Paddy Power executives don't seem to be shy in coming forward with suggestions. As well as Mr Kenny voicing his opinions, Breon Corcoran, CEO until very recently, agreed with proponents suggesting a crackdown on fixed-odds betting terminals. He said that the maximum stakes should be reduced from £100 down to £10. Fixed-odds betting machines have not earned themselves a lot of fans, apart from punters, as they have been shown to be highly addictive, because of their high speed and high limits.
Paddy Power Betfair Increases its Marketing Budget
Gambling operators in the UK are under increasing pressure, but that doesn't seem to be phasing the executives at Paddy Power Betfair. It announced, only a few days ago, that it was going to increase its marketing budget by £20 million. A budget that already stands at £300 million annually. The reason for the increase? Increased pressure from regulators and market competition have been the reasons stated, as it tries to cement and increase its share of the market with more advertising. It released its financial results for the year ending December 2017 and recorded a staggering revenue of £1.7 billion, an increase of 13% on the previous year. Seems a pretty good profit, but the company is saying that business has grown at a slower rate than the year before. It certainly looks like the popularity of online gambling is slowing down a little, but is it really ever going to go away? We think not.
Relevant news