Hotels in Macau, and their Chinese New Year.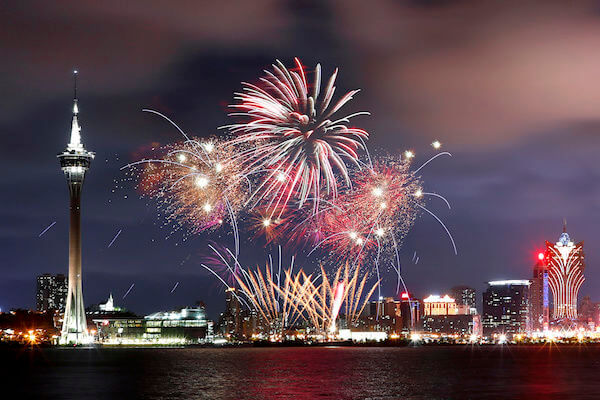 With the Chinese New Year celebrations just around the corner, it appears that a good number of Chinese gamblers are heading to Macau to celebrate. A recent survey of the hotels in this autonomous territory has indicated that a large percentage of them are already booked solid for the period between February 15 and February 21. It is expected that the region will be welcoming nearly 1 million tourists. Any of these visitors who have not yet booked a hotel room, better get in quick. If you happen to be planning a visit to this gambling Mecca, then the Chinese New Year is obviously not the best time to go.
Macau is a resort city, located in Southern China. It is popular for its casinos and luxury hotels. The largest provider of revenue for this area is gaming, and it has been the largest in the world for more than a decade. Gambling has been possible in the area since the 1850s. Way back then, the area was a Portuguese colony and had a history of gambling. The games that were played were traditional Chinese ones. Nowadays, there are plenty of modern Western-style casinos, often with hotels attached. There are presently 38 legal casinos in Macau, and together they contribute to the regions annual gambling revenue of more than $27 billion.
Chinese citizens who fancy a gamble are not strictly allowed. Gambling in the country is illegal, apart from the state-run lotteries. This is because the Chinese government doesn't consider this to be gambling. A little bit two-faced, because what is the lottery other than a form of gambling. Perhaps the fact that it raises money for the country allows the officials to bend the rules to a certain degree. To participate in legal gambling games, residents of China can travel to the special administrative regions of Hong Kong and Macau, where there are legitimate and legal casinos. The reason these are allowed, while the regions are under Chinese rule, is that their legal systems are still very much like those of the UK and Portugal. The countries that once administered these regions, before they were returned to China.
In Hong Kong, certain forms of gambling are legal and regulated. The laws that are applied in this country are in part based on mainland Chinese law, but in other parts are based on English common law. This is because it was a British territory until 1997, when it was returned to the Chinese. It has allowed gambling to take place and regulated the industry since 1977. Much of the legal betting in the region is organised by the Hong Kong Jockey Club.
China has an increasing problem with gambling, which is probably not helped by the close proximity of both Macau and Hong Kong. As well as problem gambling there are also a variety of issues relating to illegal gambling. There are countless unofficial lotteries, illegal casinos and black market betting on popular Chinese games such as Mahjong. The Daily Telegraph conducted a survey in 2010, and it was found that around one trillion yuan are wagered every year illegally. There are also a number of problems with illegal online gambling. Various attempts have been made to establish casinos in the country and to legalise gambling, but so far these have failed. No wonder then, that so many Chinese gamblers are heading to Macau this year for a spot of gambling fun.
Relevant news