Have a Mythical Slot Game Experience with the Best Ancient Egypt themed Slots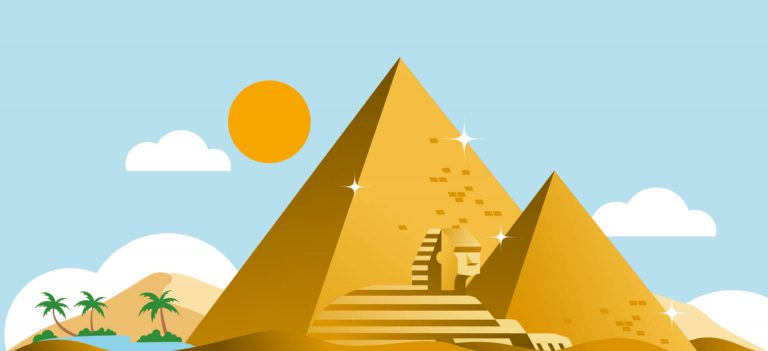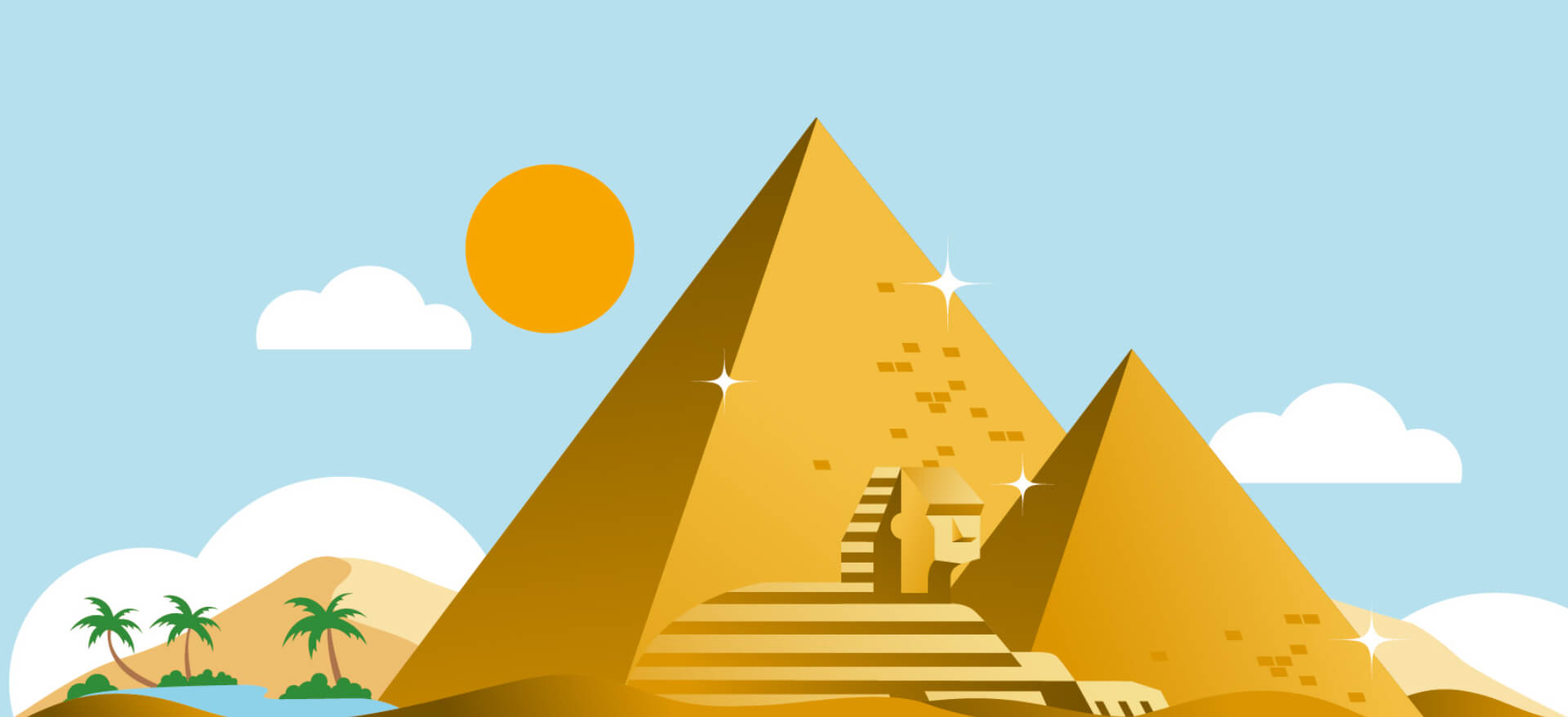 Game developers as well has players have always been inspired by the cultures and myths of ancient Egypt. The ancient pharaohs were the riches people of the land in those days and as they believed in immortal life, the pharaohs aimed to take their riches with them beyond death and into the after-life. These riches never made it into the other realm and have been left behind in numerous elaborately decorated tombs. For that reason, these tombs have attracted adventurers of all times to claim their share of these ancient riches. With the developed of many ancient-Egypt themed slots, you can do the same without the need to book yourself a trip to Egypt. Experience the adventures of the archaeologists-explorers and claim your share of the many treasure hidden in numerous ancient Egyptians tombs. Dive into a world of wonder and riches and play our selection of the best ancient-Egypt themed slot games.
Pyramid: Quest for Immortality
Be transported to a secret ancient tomb full of riches belonging to a forgotten pharaoh and claim your treasure spinning the reels of Pyramid: Quest for Immortality. This slot is set on an ancient Egyptian temple wall and has a slightly unconventional grid structure of 5 reels with 3-4-5-4-3 rows. You play beautifully designed icons of ancient Egyptian mythology on the reels like golden painted imagery of the winged god, the scarab, and the pharaoh.
Pyramid: Quest for Immortality slot has an Avalanche feature, which means that the different elements of the reels designed as large stone blocks, fall rather than spin into place. The typical ankh sign functions as the Wild Substitution symbol helping you complete a winning combination. In addition to regular Wild Substitution Pyramid: Quest for Immortality has the Wild Generation feature. This entails that one or more symbols in the top positions of reel 2,3 and/ or 4 will turn into Wild symbols in the next spin if they are part of a winning combinations. If this spin also hits a winning combination, the Wild symbols stay Wild for the subsequent round. In addition to different Wild substitution functions, the slot game also has an Avalanche Multiplier feature that can multiply your win with a factor of up to 10.
Start your journey towards slot game immortality and mythological riches with Pyramid: Quest for Immortality slot game. 
Legacy of Egypt
All the images that might come to mind when thinking of ancient Egypt appear in this slot game honouring all that we know about the ancient Egyptians. Legacy of Egypt slot is set at a temple complex complete with decorated pillars somewhere along the fruitful river Nile. A story with intriguing characters unfolds as you play beautiful images of Queen Cleopatra, a pharaoh, scarabs and pyramids with the eye of Horus on the reels. In addition to these symbols, icons of the Anubis, Ra, the crocodile god and the cat deity make their appearance on the reels.
Queen Cleopatra is the highest paying symbol while the image of the scarab functions as the Wild symbol. The icon of the Pyramid is the Scatter and also fulfils symbol-substituting functions. If you manage to play 3 Pyramids symbols in one round, you trigger the Wheel of the Gods feature. The Wheel can award you up to 20 free spins and multipliers of up to x10. If you play more Scatters on the reels during Wheel of the Gods mode, you get additional free spins that come with a fixed multiplier. With a bit of luck, you can win x5,000 your stick.
Honour the gods of ancient Egyptian time and let them grant you mythical slot gaming fun and tons of winnings. 
Book of Ra
Book of Ra is a classic video slot game, that lets you join the adventures of an exploring archaeologist, who is about to uncover lost ancient Egyptian treasures. Staying true to the traditional fruit machine, Book of Ra takes you to a world of pharaohs of ancient times and their hidden tombs. Follow our explorer into an ancient Egyptian burial chamber and find hidden artefacts and uncover the secrets of a lost civilisation. The Book of Ra slot aims to stay as close as possible to the classic one-armed bandit. The game started out as a popular fruit machine in land-based casinos. Due to its popularity an online version of the slot was developed.
On this slot too, you find typical symbols related to ancient Egypt on the reels like the Book of Ra from the title and the scarab, the Winged God and an image of the pharaoh. You can also play an icon of the Explorer on the reels. If you manage to play 5 of these symbols in one round you win 5,000 tokens. You can find your treasure with the help of Wild substitutions, Scatter symbols and Free Spins.
Book of Ra slot has an updated version called Book of Ra Delux for a more modern slot game feel. Whichever version you choose you can enjoy some old-school fun on Book of Ra slot.
Coins of Egypt
Coins of Egypt slot game takes you to a place somewhere in the Sahara Desert where you have been in search of a tomb of a forgotten Egyptian pharaoh. This tomb is filled with treasures from times gone past. Coins of Egypt is a true slot game experience. Not only can you immerse yourself in many different symbols that appear in the reels, the game has stunning graphics and you can make the most of your game with engaging features.
Like with all Egyptian-themed slots, on Coins of Egypt too you'll find all the mythical symbols related to ancient Egypt on and around the reel. Anubis, the Winged god, and the scarab all make their appearance. As you can imagine, the game also features coins with images of an eagle, a snake, and a golden cat. Another image that plays a role in Coins of Egypt is the Chest seal. With this symbol you can collect the coins you have collected in one of the three chests, each chest corresponding with one of the coin images. In addition to all this, a pharaoh's mask can show up on reel 5. When the pharaoh's mask appears on the last reel, it opens up and reveals a mysterious fire adding more coins to your balance. To add even more symbols on the reels, you will also find images of ancient Egyptian creatures like scorpions and enchanted bugs that might have been locked up in the tomb for thousands of years.
Coins of Egypt manages to conjure up mystical atmosphere in which you can make magical wins with the help of beautiful graphics and exciting features.

Relevant news