Go for epic Fun on Yggdrasil Slot Games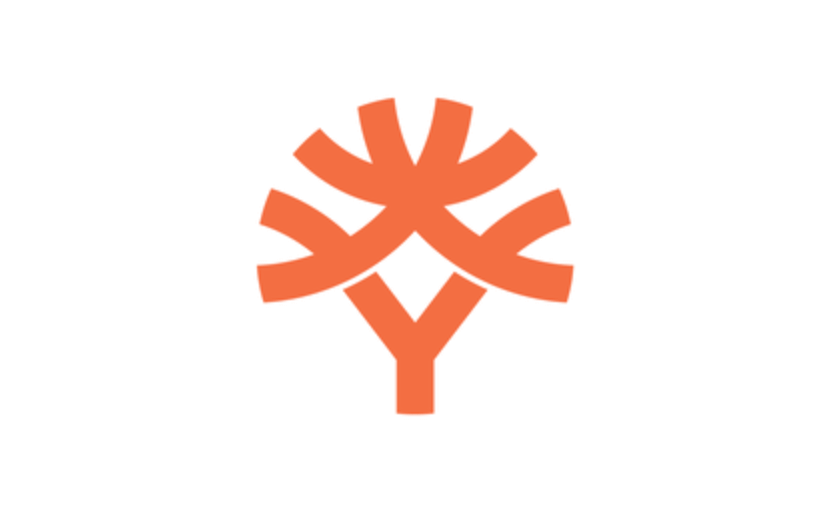 As casino game producers are fighting for dominance, Swedish game developer Yggdrasil as scooped up considerable market share in recent years. A specialist in slot game development, Yggdrasil has released some exciting titles catering for both players as well as online casino providers. Find out more about this innovative game producer and discover a few of their amazing games.
What is Yggdrasil?
Yggdrasil Gaming, staying loyal to their Scandinavian roots, named themselves, after the mythical tree that plays a central role in Norse lore. As the Yggdrasil tree connects the Nine Worlds of Norse cosmology, Yggdrasil Gaming aims to create some magic by making connections between innovation, storytelling and good ol' entertainment. Founded in 2013, they have grown into a highly acclaimed supplier of slot gaming content having won several prestigious igaming awards. Yggdrasil's first game release was Fruitoids, a slot that takes an original take on the classic fruit machine. The game had a revamp in 2018 with improved graphics, animation and sound effects. Yggdrasil games come in a wide variety of themes and with different levels of volatility. It is a challenge to pick our favourites, but we do like to present you with a list of Yggdrasil games we think you should definitely try out.
Vikings Go Trilogy:
Vikings Go Wild; Vikings Go Bezerk; Vikings Go To Hell
In honour to Yggdrasil's Nordic roots, the game developer produced a trilogy of highly popular slot games revolving around the fearsome medieval Norse seafarers; the Vikings. The first instalment, Vikings Go Wild features a band of Vikings braving the wild ocean to go on a rampage, fearing nothing, not even the mighty Kraken. Vikings Go Wild features Wild symbols and Free Spins with which you can hit plenty of wins. On Vikings Go Bezerk you an help our Viking heroes battling the vicious sirens lurking in the depths of the ocean. Each Viking has their own Rage Meter and once it has reached Bezerk-level, you activate Free Spins mode in which the symbol of the Viking that went bezerk automatically transforms into a Wild symbol when it makes an appearance on the reels. The game also has a Treasure Chest feature that can be activated at random and triggers the appearance of chest symbols on reels 4 and 5. This feature can award you extras such as coin wins, bonus spins and multipliers. In Vikings Go to Hell our warrior-heroes find themselves in the underworld to fight the demons of the netherworld. On this instalment too you can collect rage points for each Viking and be awarded additional bonuses with the Treasure Chest feature. Go on a slot game adventure Viking-style and make some wild, bezerk and hellish wins on any of the Vikings Go slot games.
Winter Berries
You can make lush winnings in the frosty world of Winter Berries slot game. Set in an icy winter wonderland, this slot displays 7 different colourful winterberries that can give you some juicy slot gaming fun. The slot is well designed and only has a few features including the Freeze-Over feature. Whenever you play a winning combination, the berry forming the winning combination freezes over and activates a re-spin while the winning berry stays in place. The Freeze-over feature stays active as long as every re-spin leads to a winning combination. Your wins will be doubled if you manage to fill 2 entire columns with the same berry symbol. Fill 3 columns and your wins will be multiplied by 3. If you manage to fill the entire grid with identical berry symbols, then you are awarded a multiplier of x5. Winter Berries is a low volatility slot ideal for low-risk players, who prefer to make smaller wins on a more regular basis. Whatever the season, let icy fruits make you some juicy winnings on Winter Berries slot game.
Penguin City
If you love slightly off-beat slot games, then Penguin City slot is definitely one to play. Once you have loaded the game you are presented with a fun and slightly wacky intro of a penguin chef running in slow-motion seemingly happy and content with sun rays lightening up his face. Once the animation is zoomed out, you realise that our chef penguin is not so content as he is running for his life on a conveyer belt. He isn't fast enough, though, and gets boxed in alive as Chinese takeaway food. The offbeat tone of this quirky slot has been set. On Penguin City penguins are held prisoner in the Penguin Emperor's kitchen where they are slaving away to get the ordered food out on time. The aim of the game is to help these poor penguins escape. In the main game you find yourself at a Chinese market food stall where you can see penguins passing by the food stall. Imagery on the reels are related to food, so you play icons of big pans with boiling fish, bowls filled with soup, and bottles of soya sauce. When you play at least one Wild symbol on the reels as part of winning combination, you activate Penguin Escape Mode. While the soundtrack is tranquil and soothing in the main game, the sound effects are quite animated in Penguin Escape mode. This mode is set in the Penguin Emperor's kitchen and, as you can gather from the name, you're helping the imprisoned penguins escape. The more penguins escape, the more you win. The slot has a Win Both Ways feature resulting in 243 paylines and you can hit maximum wins of no less than 1500 your stake. Have offbeat slot gaming fun and give yourself the chance to make weird and wonderful winnings on Penguin City slot game.
Baron Samedi
Infuse your game with some Voodoo and get the spirits on your side to provide you with some magical slot gaming fun. Baron Samedi is a spirit roaming the realm of the death. He is known for his extreme indulgence in earthly pleasures like smoking big cigars and consuming large quantities of rum. The grid of this beautifully designed slot is set on a deck used for the mapping of divination cards and you play different types of Voodoo attributes on the reels. The game consists of 36 divination cards that each represent a feature on the slot. Your aim is to collect these divination cards. You are allocated 6 cards at the start of the game and you receive 3 additional cards in every round in Free Spins mode. When you complete a series of cards, you activate the feature related to those series and you win 3 free rounds. Features linked to the series of divination cards include 3 wild-covered reels, transforming wilds, 5 wilds added to the reels, 5-of-a-kind locked to the middle row and x10 multipliers. In addition to these features, Baron Samedi can also award you re-spins on a regular basis. Dive into the spirit world and have some fun that is out of this world on Baron Samedi.
Dr Fortuno
At the moment of writing Dr Fortuno slot game is one of Yggdrasil's latest releases and is yet another beautifully designed slot. The game transports you to a fin-du-siècle variety show, where Dr Fortune displays an array of less conventional creatures. The slot has 20 fixed pay lines and some symbols can appear stacked. Wild symbols appear as Nudging Wilds and in addition to their substituting functions, they can also trigger the Wheel of Fortuno. The Wheel gives you the chance to scoop up the jackpot, or win additional coins or multipliers. You trigger the Free Spins Game by playing at least 3 Bonus symbols in one round. You join a raffle at the start of each Free Spins round in which you can draw a variety of features depending on the number of Bonus symbols you played in the triggering round. Join Dr Fortuno's freak carnival and make spectacular wins.
Relevant news