How old do you have to be to go to a casino in Vegas?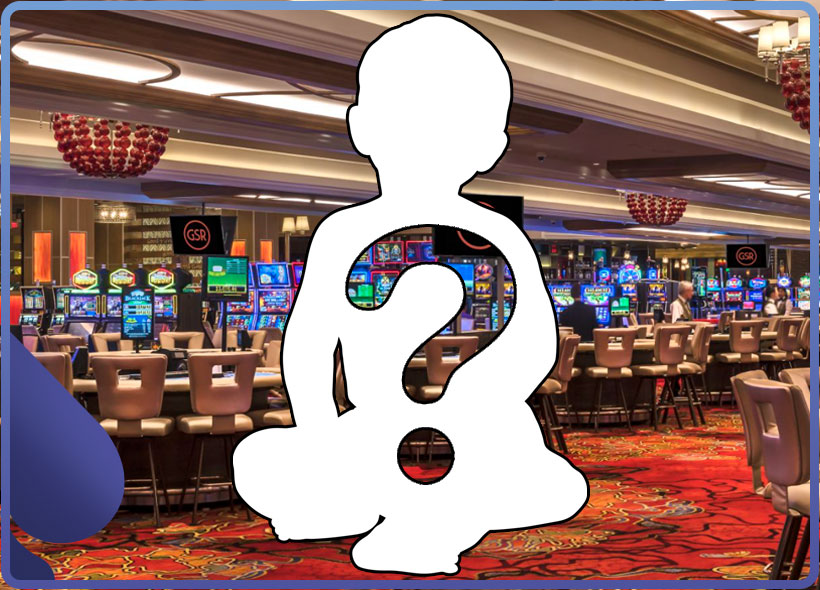 Las Vegas is known as a city with limitless possibilities when it comes down to entertainment. Whether it's gambling, partying, drinking or doing other stuff you don't tend to do at home: it's all possible once you make your way to Vegas. And of course: a stay in Las Vegas isn't complete without visiting one or more of the many casinos in the city. And with more than 70 casinos, there are plenty of options to choose from.
That is exactly why we have listed some useful casino tips for you, including the minimum age to visit a casino in Las Vegas. Please note that the legal age for casinos in Vegas is slightly higher than in other countries that allow gambling. We are happy to explain all you'll need to know for your stay in Las Vegas. Just make sure you bring your id… and a bit of luck!
Younger than 21 years old? No alcohol, no parties and no gambling in Vegas
How old do you have to be to go to a casino in Vegas? Although Vegas is known as a sin city, this doesn't mean everyone in the city is allowed to sin. Children, teenagers, or young adults under the age of 21 are not allowed to gamble, drink, or visit nightclubs in Las Vegas. This will be a bit disappointing to some, as that is exactly what Las Vegas is all about to most people. The age of 21 years old may seem a bit strict to people from more liberal countries as there are a lot of places in Europe where the minimum age for both alcohol and casino visits is set at 18 years. The legal age to go to a casino depends on the country, and in case of countries like the United States, on the state where you're gambling.
Strict age controls in Las Vegas are common
There are strict security checks in Las Vegas meaning that it's hard to get around the minimum age. The check isn't only done at the entrance of a casino, but can also occur on the casino floor, as people under the age of 21 can actually enter casinos in Vegas for other purposes such as live shows. As land based casinos in Vegas risk fines of several hundred thousand dollars for every under age player on the casino floor, they'll do everything to avoid players younger than 21 years making their way to the roulette table or slot machine. So always make sure you have an ID card, driver's licence or passport with you (this also holds for parents with their children). Some casinos allow children or teenagers under the age in order for them to assist a show. This only holds for the areas along the designated walkways.
18 years instead of 21?
Every once in a while the discussion flares up again: should the casinos in Las Vegas allow people from the age of 18 access to their gambling floor or not? For over sixty years there has been a strict age limit of 21 years to be allowed to gamble in the state of Nevada, but every now and then there's a local politician who thinks the gambling limit of 21 is too strict. If you're allowed to vote, smoke, and enter the army at the age of 18 — why can't you visit a casino? In addition, in some other states in the US, such as Minnesota and Wyoming, people can in fact visit casinos at the age of 18 years. So why not in Vegas?
Not worth it lowering the age
Well, there's a reason that the age of 18 years has never been changed since it was introduced some 60 years ago. You might think that the mega casinos on the Strip would be cheering at the idea of welcoming players at the age of 18 years, but the opposite is quite true. Allowing visitors of 18 years would actually pose a big problem for casinos as changing the age to gamble doesn't change the minimum age to drink alcohol. That way casino staff would have to ask for identification from anyone who orders a drink and looks young. Too much of a hassle for most casino exploiters. Moreover, how much money do most 18-20 year olds have to spend after all?
Don't try your luck if your younger than 21
The boss of the Nevada Gaming Commission, Tony Alamo, thinks there's nothing wrong with the current Vegas casino age limit of 21 years old and he doesn't believe anything will change for the time being. Our advice? Don't book a ticket to Las Vegas if you are under 21. As a minor you are only allowed to walk through a casino in Las Vegas which is great fun as well, but at the end it's all about the slot machines and roulette tables — so you might just want to be patient before you make your way to Vegas. If you do want to try your luck as a minor in a Vegas casino you can face a fine of $1000 and/or a prison sentence of up to 6 months. Just not worth it.
Best Casino list that You Can Try!
100% welcome package of up to £100 + 100 Free Spins
Play with £15 Get 50 NO WAGERING free spins
Jackpot.com is an excellent casino and lottery site that combines the best of the two worlds. The game options are plenty and there will always be something fun to do while you're there. A complete one-stop place for any gamblers who are looking for a new place to play at!
100% up to €/£400 plus Free Spins
100% up to €/£120 plus Free Spins
Can't find what you're looking for? Find a casino websites for your region by clicking on your flag!





Relevant news