Best casinos in Yukon Canada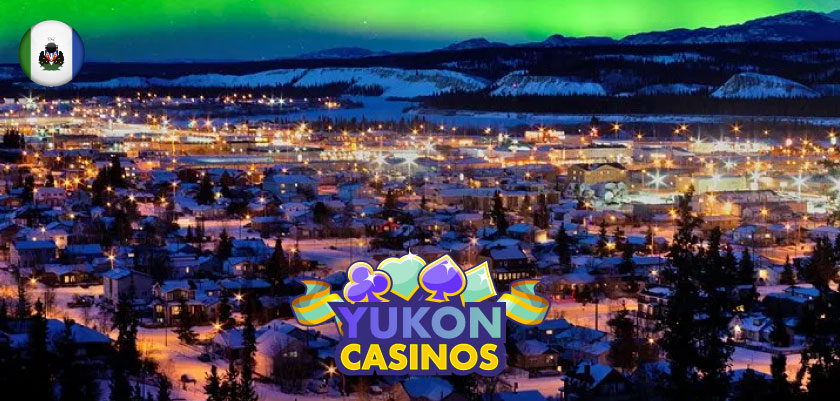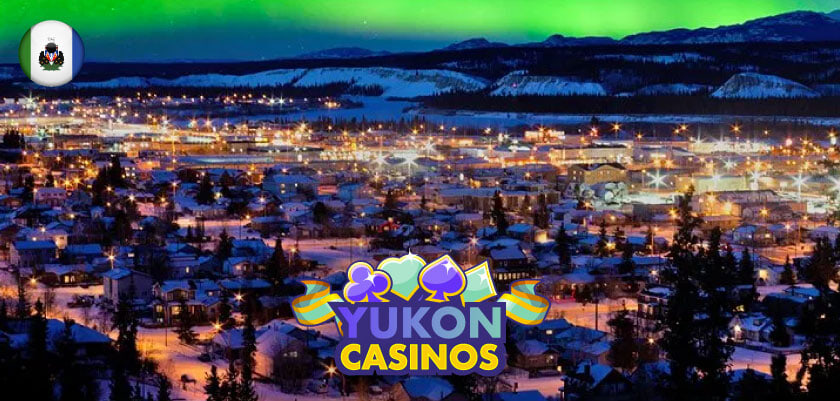 Despite being located in the extreme northwest corner of the country, the territory of Yukon is home to some of the most extraordinary scenes Canada has to offer. Although it's the smallest and westernmost of Canada's three territories, Yukon is completely filled with beautiful lakes, forests, canyons, mountains and valleys — ensuring there is enough reason for everyone interested to visit this amazing place.
When visiting you can't miss out on the gambling establishment available in this isolated region, even though the territory of the size of Spain only houses about 36,000 people. This casino is located in Dawson City, one of the few cities you'll find in Yukon. Be prepared though: being a sparsely populated place your gambling options are quite limited here. Yukon's only casino is nevertheless a very popular venue. Ready? Let's head up north.
---
Best Online Casinos in Yukon
Play casino games online at a legit, trusted and recommended online casino who accept players from Yukon
Best online casinos in Canada
---
Diamond Tooth Gertie's Gambling Hall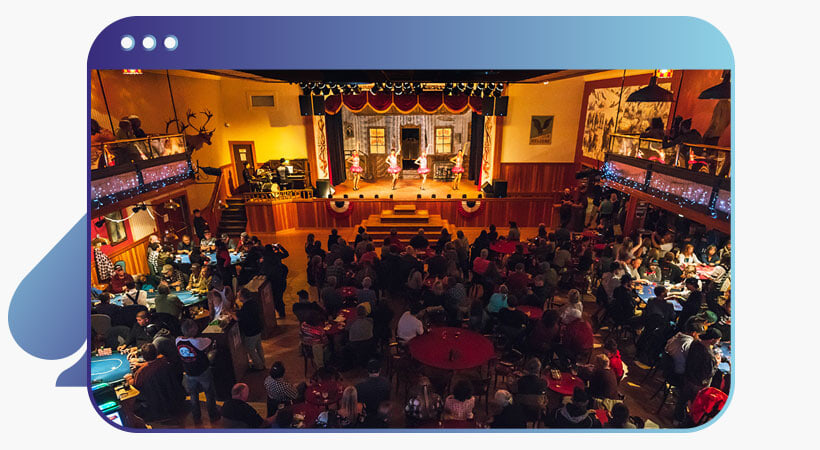 The only gambling facility in Yukon is the Diamond Tooth Gertie's Gambling Hall and this is quite a remarkable place to say the least. Gertie's, as it's called colloquially, was first opened in 1971 by the Klondike Visitors Association (KVA), making it the oldest casino of Canada. Dawson City today only holds a population of just over 2,000 people, but the city has played a major importance in Canadian history as this is where the Klondike Gold Rush took place.
Diamond Tooth Gertie's Gambling Hall
Oldest gambling facility in Canada
Because the city didn't have much experience with the gambling industry when it opened its first and only gambling venue, KVA decided to fly in a consultant from Las Vegas to show them how to deal with the casino business. One of the ways Gertie managed to leave its footprint was by offering delightful stage shows with highly skilled dancers. Slot machines were also added, but the major attraction remained the show that started bringing in professional entertainers from the entire country. Until this day, this Dawson City casino has managed to remain a popular spot, and you'll feel like you're stepping back in time to the saloons of the 19th century with charming dancers and hopefully a bit of luck on your side.
Yukon's only casino: still going strong
Gertie's offers players a total of 64 slots, including some of the most popular games, like Dollar slots, poker games, quarter slots and 10 table games. For blackjack lovers, we are glad to say this table game is also widely available at Gertie's which allows you to make bets anywhere from 2 CAD up to 100 CAD per hand. You will also find roulette and two Hold 'em Poker tables to enjoy at this rather complete gambling establishment. This northwestern casino even features a lottery with 9 options to choose from. After more than 5 decades in business, Gertie's remains one of the most important tourist attractions in the region and it will probably not surprise you that the casino's theme is based on the gold rush era, which explains the way the dealers, waiters, and other employees are dressed at this casino.
Unique gambling venue in Canada
Gertie's is one of the most unique casinos you'll find across Canada, and one of the many reasons is that this is the only gambling facility where patrons can also make a wager, consume alcohol, and watch all the entertainment options in the same room as the visitors. It's also very unique as it's the only casino located in the northern part of Canada. Something remarkable as well is that this gambling venue is operated by an association, meaning that it's actually a non-profit organisation offering the games of chances and not a commercial enterprise. This explains why all revenues are reinvested into the town supporting the preservation of historic sites and the production of local events. In 2015 the Diamond Tooth Gertie's Gambling Hall was named as a Municipal Heritage Site.
You might want to try your luck online
Although Gertie's is a very popular place among both residents and visitors, Yukon, however, doesn't have a large gambling offer. With just 36,000 people living in the territory, this is somewhat understandable, as we're talking about Canada's most sparsely populated region. For people who live in this cold Canadian territory, online gambling might be a great alternative, since the only casino typically runs for only a few days a week (Friday and Saturday) and is mainly held for charitable reasons. For residents from this area who want a regular casino, we would say it's best to play online. As with the rest of the country, gambling laws in Yukon remain clear: while running and offering your own gambling site is not allowed in Yukon, players themselves won't be penalised for playing at online casino sites.