Win 10,000 At Leo Vegas Chambre Separee,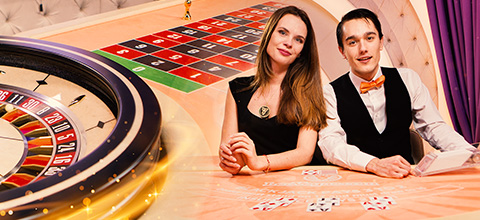 Pull your seat before 1st August 2018 to a thrilling game on Chambre Séparée and get a share of up to £10,000. The main treat is, you are allowed to choose your own prize.
Grab a chance to win amazing prizes this summer at LeoVegas casino exclusive tables. 'Chambre Séparée' is French for 'separate room'. Yes, this is an impressive, distinguished room that is only available to LeoVegas players. Pull your seat to the tables for action-packed fun, charged-up gameplay and highly-trained dealers.
Get a ticket into the final live draw every time you use $25 on any table in the Chambre Séparée. The promotional period lasts until 1st August. Collect up to 100 entry tickets during the promotional period to increase your chances of winning.
Enjoy your favourite table poker games and be one of the 10 lucky winners who will receive £1000 each. There is a wide range of prizes, including computers, smartphones and surfboards.
Do not miss out on the live draw, which will take place at 18:00, 2nd September at the Blackjack Party Table. This feature is available on all devices (mobile, tablet and desktop).
Go to LeoVegas now!
Terms of participation and winning
Join the draw by clicking on 'Yes to offers, bonuses and communications' from your account settings.
Play on the tables before Wednesday 1st August 2018.
Both real and bonus money count when getting tickets to the draw.
The buy-in is £25 per ticket.
You can only get 100 tickets.
The top ten players will receive £1,000 each. Try your luck and use your voucher to shop till you drop on the LeoVegas gift shop.
Once you win, you receive an SMS from LeoVegas, with a gift code and instructions on how to claim your prize.
Note that all the terms and conditions are subject to change by LeoVegas Casino.
Tap on your account, whether you have bonus funds or real money and join this exciting promotion. The tables come with friendly but professional dealers who are ready to show you a grand time. You can even chat with the dealers during the games!
Hurry and join the fun to win flair giveaways. The experience is uniquely fun – plus there is alot you can buy with a £1000 gift voucher. This is a must-join promotion for casino players who want to win big prizes while enjoy competitive poker.
Relevant news