Ban on Google Ads in Italy Stirs the Gambling Industry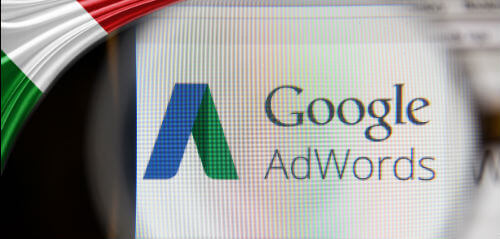 With the official effective date set on 1st January 2019, AdWords advertisers will no longer be able to advertise gambling products and services in Italy. This stirring bombshell landed shortly after the Italian government approved a proposed ban on all forms of gambling advertising.
Sports Betting is one of the most dynamic industries in the world, with billions of people gambling on their devices. From everyday casino games to sports betting, lottery tickets and arguably to the forex market.
However, as reported by the Italian government, gambling is becoming a menace to the community.  According to the country's Deputy Prime Minister Luigi Di Maio, gambling is a growing cultural and social issue in Italy.
The prime minister made this remark during a trip to the Citadel of Catholic Caritas. He is known to work with people struggling with gambling addiction there.
The Dignity Decree
The latter spearheaded the policy and called it the Dignity Decree. This inflaming legislative piece contained a proposal for a total ban on all form of gambling advertising across Italian media.
As expected, Google adhered to the policy and implementation has already begun. Google sent a recent email to Ad Words advertisers, confirming that it has altered that clause of the AdWords Gambling and Games Policy. Google has further asserted that gambling related content will not be served to all of Italian market.
Note that Italy's gambling industry has been booming for years, from 6.7 billion in 2006 to peak at 19.5 billion euros in 2016. Reports show that most Italian gamblers spend on video lottery and online slot machines.
Minister Di Maio stressed that the reform is meant to reduce cases of gambling addiction. It also aims to prevent more people from being overexposed to gambling.
The economic issue
As expected, the 'Dignity Decree has caused a ripple in the gambling industry. While some argue that the reform is much needed, others see as an overstated ban.
Most licensed Italy-facing operators are appealing to the reform. They argue that advertising their products on different platforms was their main advantage over the black market business.
In their plea, operators contend that the ban will make it easier for unlicensed gambling houses to target Italian customers.
Speculations about the potential ban on gambling advertising begun just before Italy's general election in March 2018. Within the first few days with the new government, Minister Di Maio had already introduced the Dignity Decree.
What next?
Gamblers in Italy are yet to have a break as the Minister confirmed that the ban is just a start to a larger crackdown.  He is yet to meet with any representatives from the industry but encouraged operator owners to reach out with questions.
The ban is facing massive rejection, especially from casino operators. This is because the advertising industry could lose up to 50 million Euros in 2019.
As the ban starts, remember that Google's policy does not affect advertisement targeting regions where gambling ads are allowed.
Relevant news